The Bluth family is back! (We think.) Jason Bateman
tweeted a photo
on Tuesday of a set that may well belong to the new season of "Arrested Development," which will be available on Netflix come 2013. Along with the photo, Bateman wrote, "First day. Away we go..." Here's what the cast has been up to since we last saw them together on-screen in 2006.
Jason Bateman's movie career has flourished since "Arrested Development" went off the air. He piqued fans' interest in 2007's "Juno" and went on to appear in films such as "Hancock," "Up in the Air" and "Couples Retreat." He most recently starred in 2011 comedies "The Change-Up" and "Horrible Bosses." The new season of "Arrested Development" (and potential film) is just one of many projects the actor has in the works.
Michael Cera has made us laugh in flicks like "Superbad," "Nick and Norah's Infinite Playlist" and "Scott Pilgrim vs. the World" since his last shift at the frozen banana stand on "Arrested Development." The actor, who starred alongside his on-screen dad in 2007's "Juno," headed back to TV to play Sal Viscuso on "Childrens Hospital."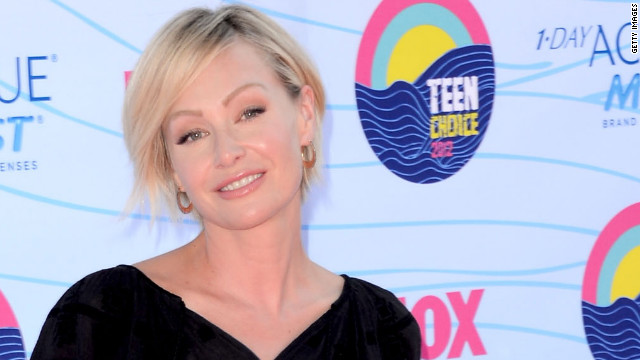 Since playing Lindsay on the series, Portia de Rossi has appeared on "Nip/Tuck" and "Better Off Ted." She married Ellen DeGeneres in 2008 and published a memoir, "Unbearable Lightness: A Story of Loss and Gain," in 2010.
Will Arnett has certainly been busy since he traded in GOB's magic tricks in 2006. The actor appeared alongside wife Amy Poehler in 2007's "Blades of Glory" and 2009's "Spring Breakdown." He's had recurring roles on several popular series, as well as starring roles on Fox's short-lived "Running Wilde" and NBC's "Up All Night," which is heading into its second season.
Since taking on the role of Lindsay and Tobias' teenage daughter Maeby, Alia Shawkat has appeared in films like "Whip It," "The Runaways," "Cedar Rapids" and "Ruby Sparks," which is playing in select theaters.
Tony Hale continued to make us laugh since playing Buster on "Arrested Development." He's appeared in several movies and TV shows since, such as "Ctrl" and "Chuck." Hale plays Gary Walsh on HBO's "Veep," which premiered in April.
Oh, how we've missed the always hilarious Tobias. Actor David Cross has shown up in the "Alvin and the Chipmunks" franchise and has lent his voice to animated features such as "Megamind" and "Kung Fu Panda." He played Andy Weeks on Fox's Arnett-starrer "Running Wilde," and he made us laugh as Duane Bailey on the third season of "Modern Family."
Jeffrey Tambor has made cameos on quite a few sitcoms since his days as the Bluth family patriarch. He's also appeared on the big screen in flicks like "The Hangover," "The Invention of Lying," "Mr. Popper's Penguins" and "For the Love of Money."
Jessica Walter played Tabitha Wilson on "90210," Betty Hanadarko on "Saving Grace" and Henrietta on "Gravity," in addition to voicing Malory on FX's "Archer." But we can't deny that we miss Walter's role as Lucille on "Arrested Development."
Source : CNN